See on Scoop.it – Almere Smart City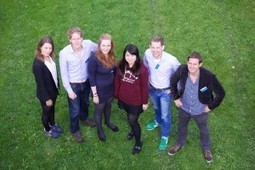 The assignment: What is necessary for the development of the 'Growing Green City' in Almere to make it a success, together with the current residents of the city?

A world stage for Growing Green Cities. That is what the city of Almere in 2022 would like to create with the new Floriade. A large park where living, food production, sports, recreation, healthcare, education, art, and culture come together. And all of that located in the center of the city of Almere, the fastest growing metropolis in the Netherlands. This park must be completed in 2022. That's coming up quickly! The result must be so attractive and innovative that tourists and professionals from throughout the whole world will want to visit the park during the Floriade. And the challenge doesn't stop there. The park will be constructed in a city in which the population size is expected to double to 400,000 in the coming 30 years. To ensure the Growing Green City will be theirs, residents of Almere must have the possibility to make this neighborhood a real part of their city.
The municipality of Almere challenges the students. How do you ensure that the residents of Almere embrace the philosophy of the Growing Green Cities and from this moment work together to create a modern, productive and green Floridade City where the visitors ánd the residents will be astonished? A green party for the whole world!
See on creatingtomorrow.com