See on Scoop.it – Almere Smart Society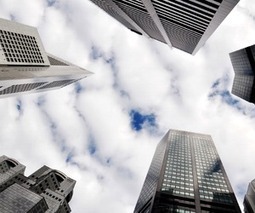 The term 'smart city' has gained a lot of traction over recent months, with endless streams of so-called industry experts preaching the benefits of going smart to just about anyone who'll listen.
But what lies behind the buzzwords? Do citizens need to become more intelligent? Does everything need to be interconnected? ITProPortal recently sat down with Philippe Sajhau, the vice president of IBM's Smarter Cities division in France, to gain a clearer insight into what it means to become smarter, and why it is apparently so essential to the future of living.
According to Sajhau, smart cities are precisely as important as these experts claim they are. There are multiple aspects to a smart city, but everything ultimately boils down to the improvement of life quality. However, that doesn't mean that the world now has an excuse to act more selfish. Quite the opposite, in fact.
See on www.itproportal.com